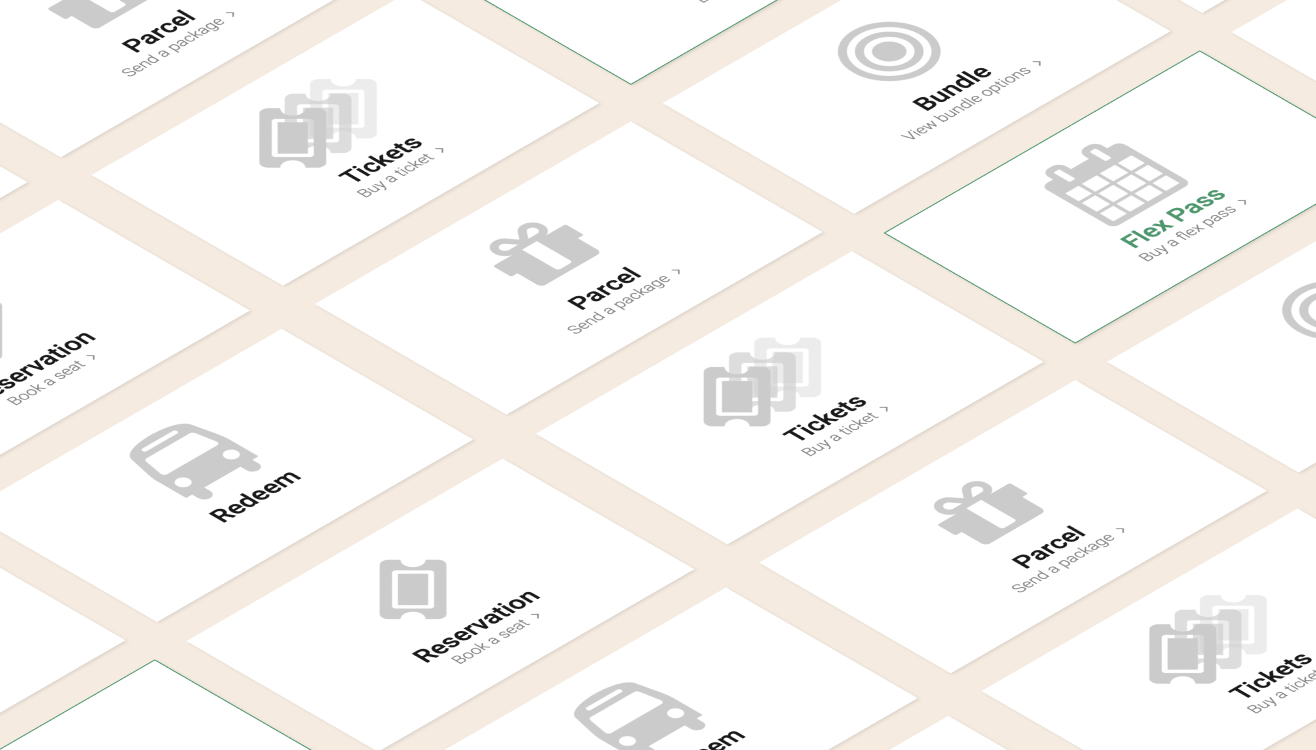 Products Framework
Choose from a multitude of customizable product lines offering hundreds of configuration permutations to sell your services and support your riders.
Transit passes (e.g., daily, weekly, monthly, annual, more)
One way, return, and open return e-tickets
5, 10, 20, and 30+ use bundles
NFC, loyalty, private corporate products, and much more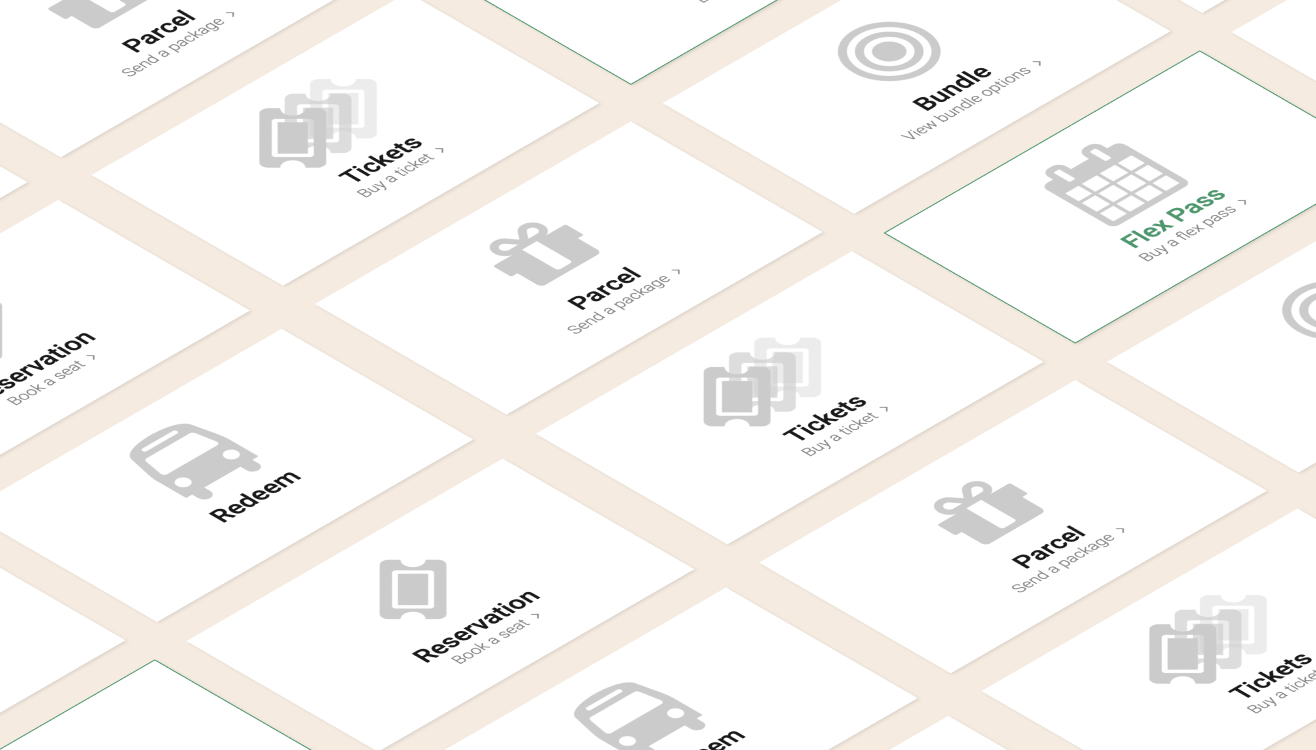 Dynamic Pricing
Provide passengers the right trip, at the right time, at the right price.
Fare classes for flexible vs firm tickets
Over 20 unique pricing metrics
Ability to increase yields, sales, margins and customize offerings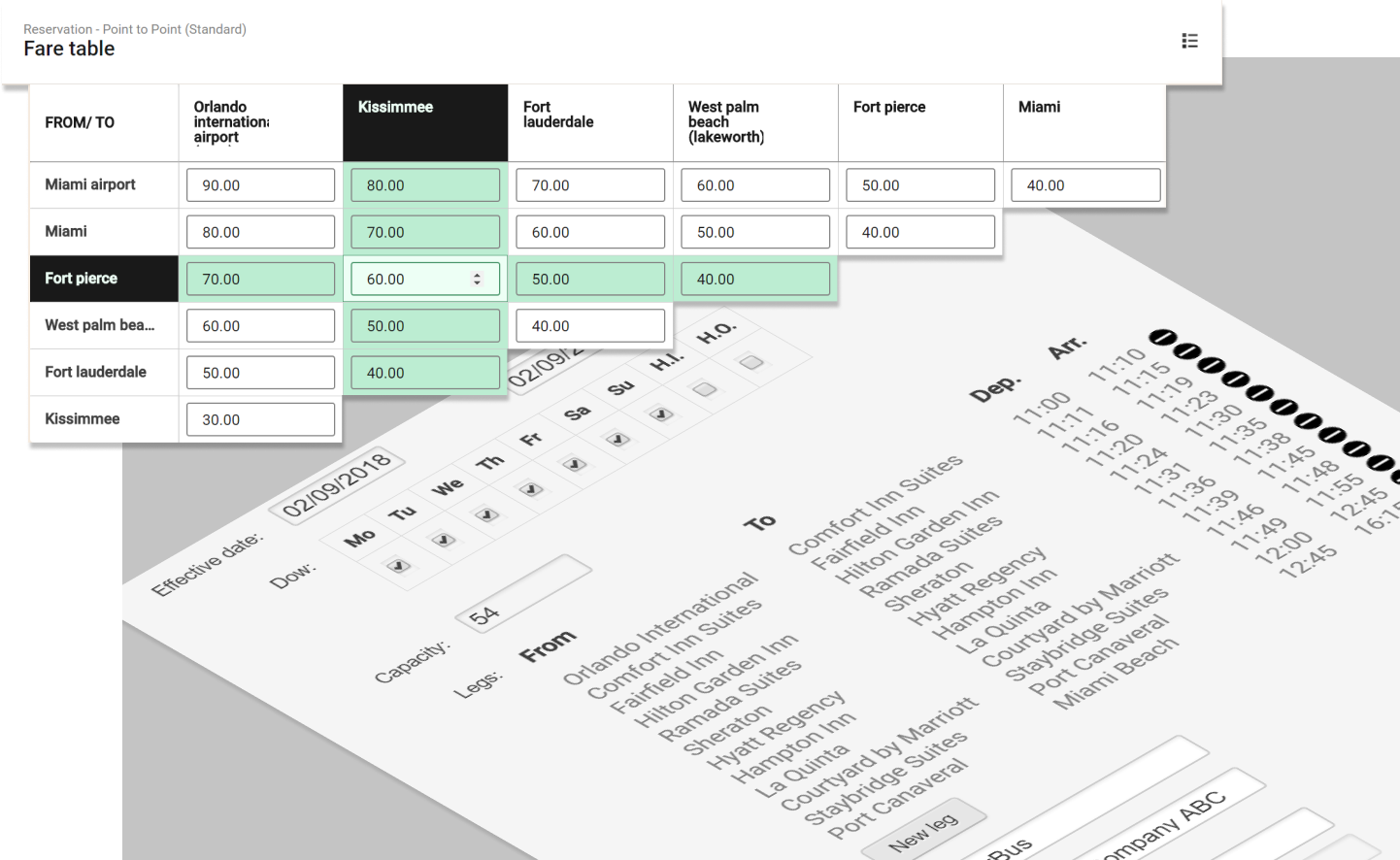 Schedules and Routes
Create hundreds of stops and schedules with the autonomy to scale your network at ease.
Set pricing across your network, tailored to fare types
Add stop notifications in your booking flow for improved passenger experience
Easy to use UI for creation and maintenance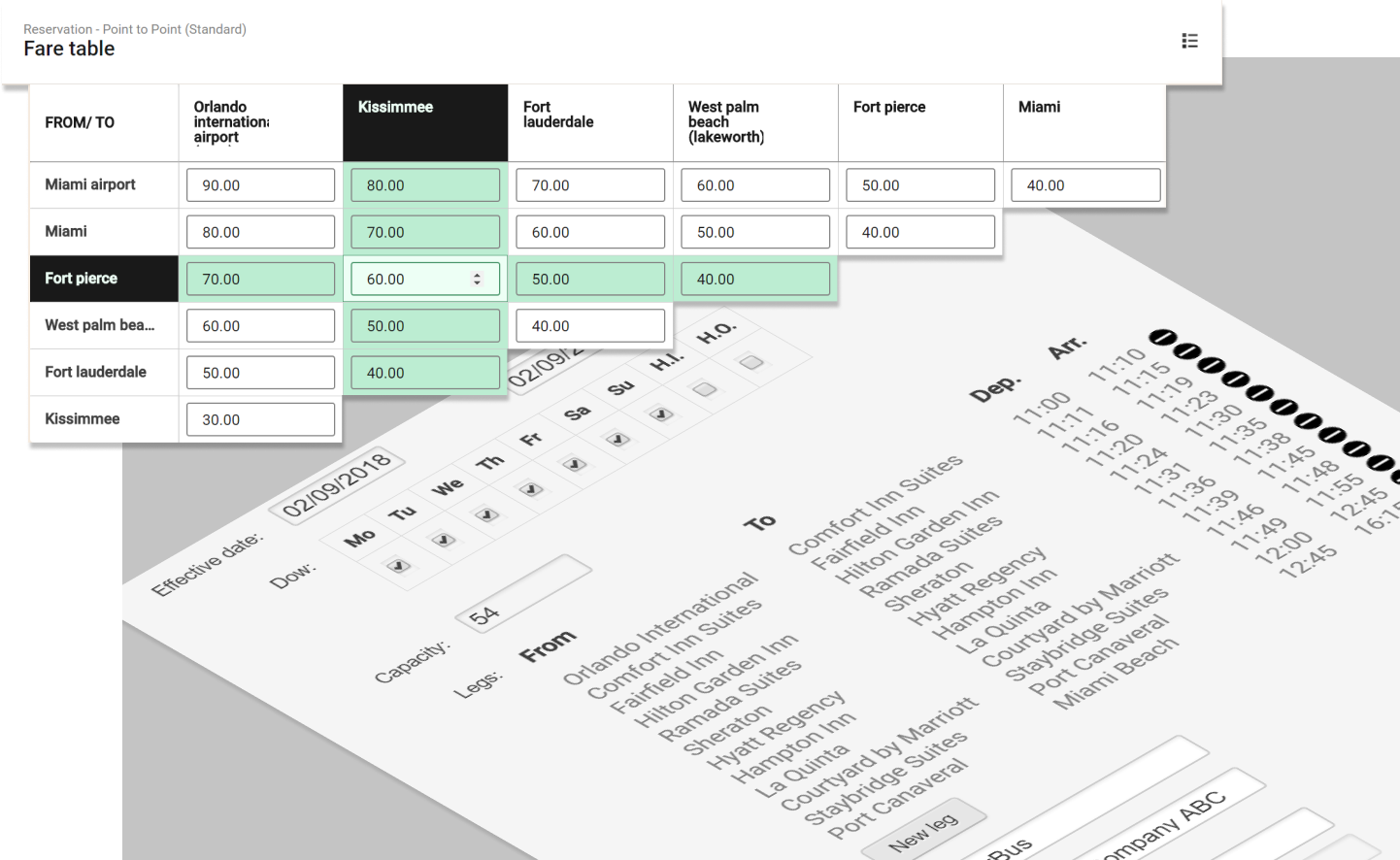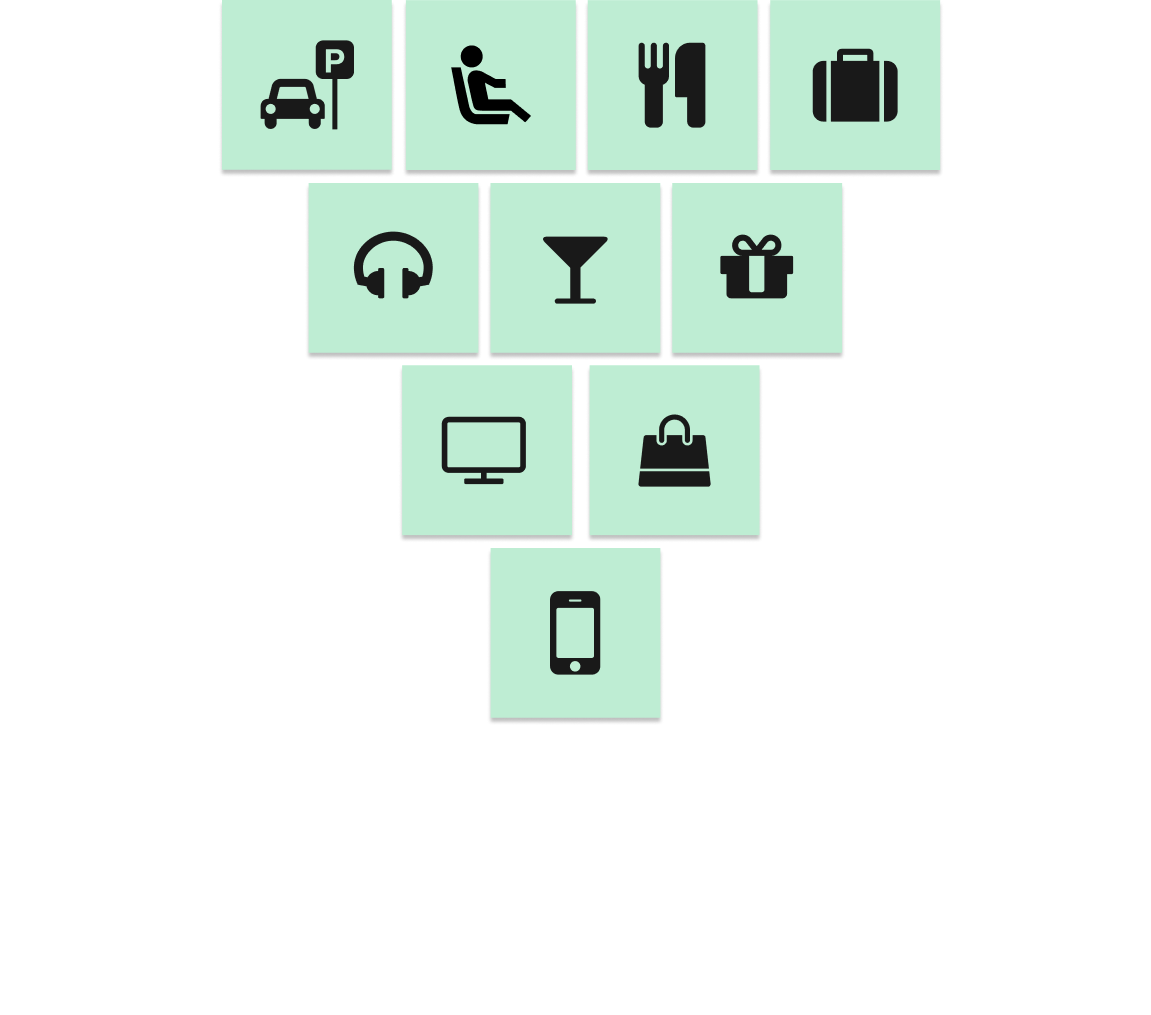 Ancillary Revenues
Use Betterez to optimize ancillary revenue and deliver a personalized, omni-channel, retail experience.
Services could be sold within Betterez, or could be integrated to third party providers. Examples include:
Parking
eFreight
Insurance
Classes of Service
Food & Beverage
Comfort kits
Headsets
Leg room
Cellphone credits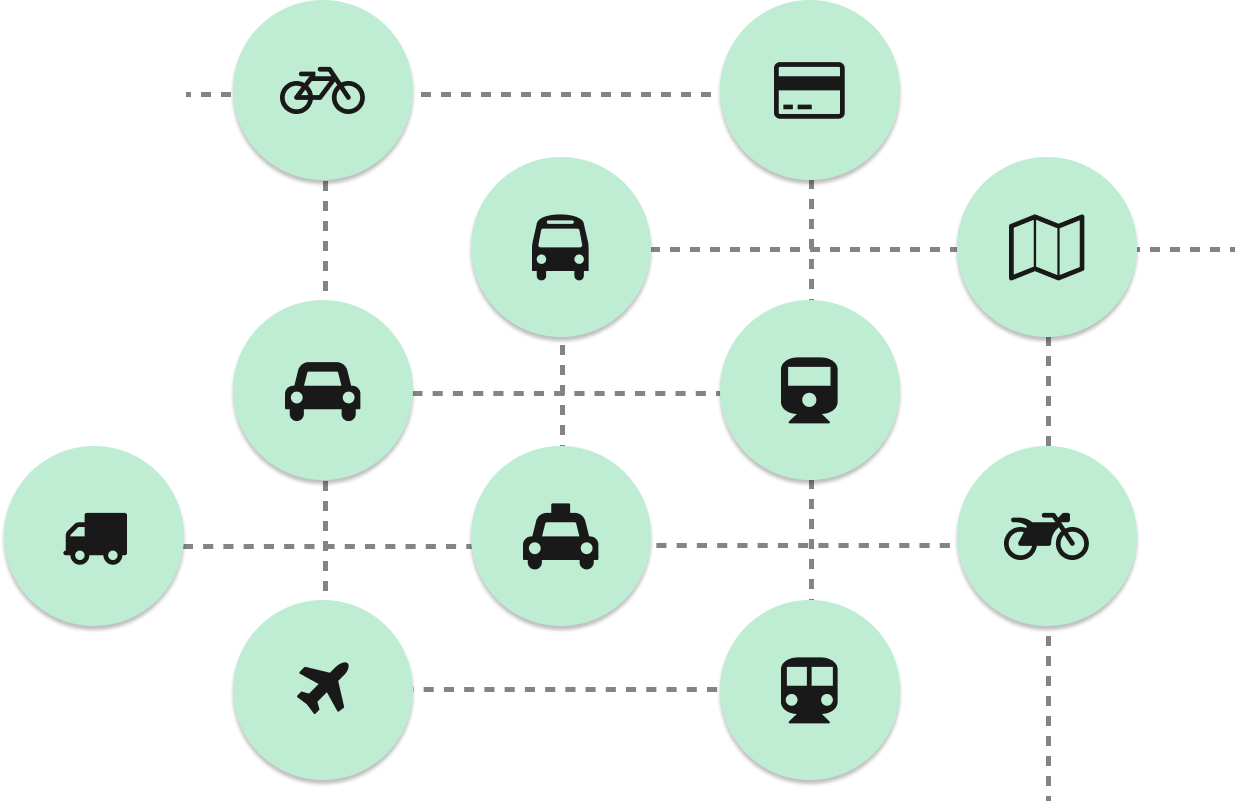 Mobility as a Service (MaaS)
Leverage the betterez platform to integrate to external partners in your geography.
Leverage Betterez APIs and webhooks to embed taxi or ride share offerings into your booking flow or into post booking communications
Sell partner inventory and track sales by partner for reconciliation and cash clearing
Plan and sell intermodal trips within the Betterez platform
Access distribution partners in your area to provide relevant offers to your customer
Leverage Betterez for all the functional and technological blocks you need to create the best connected mobility solution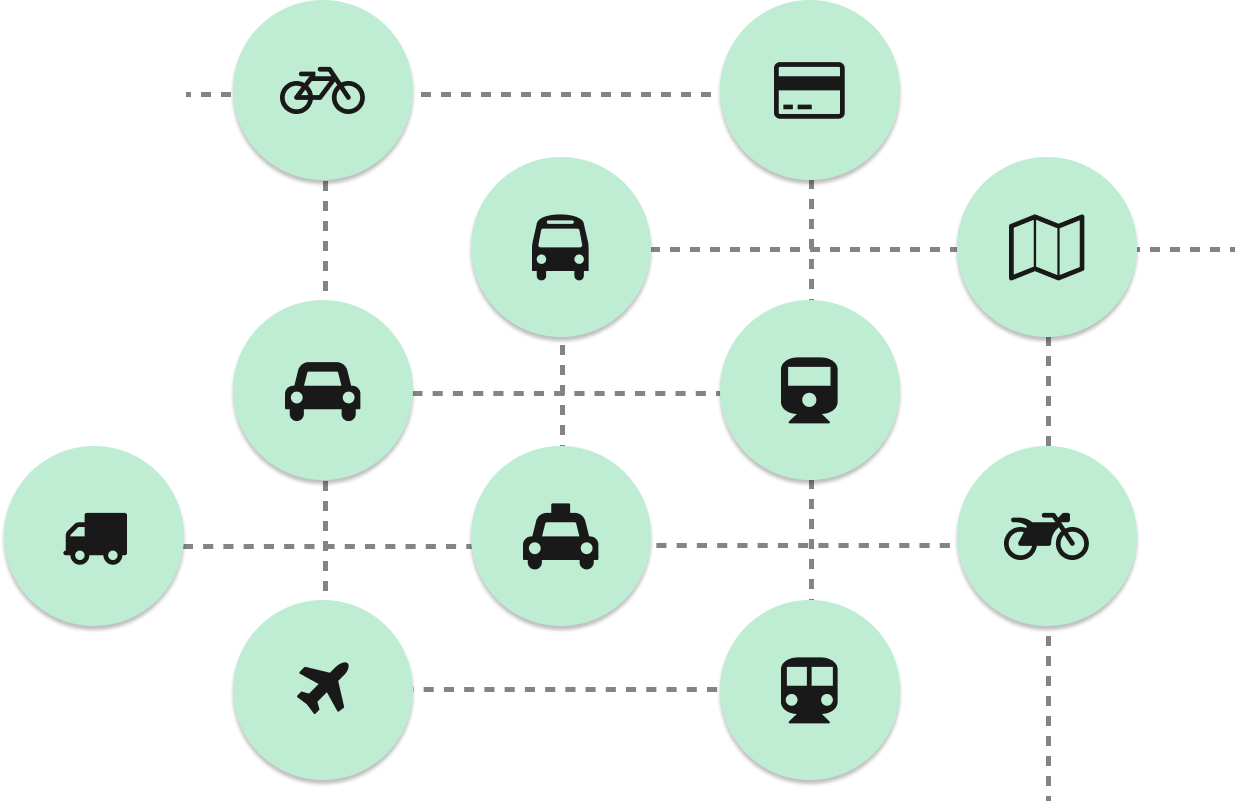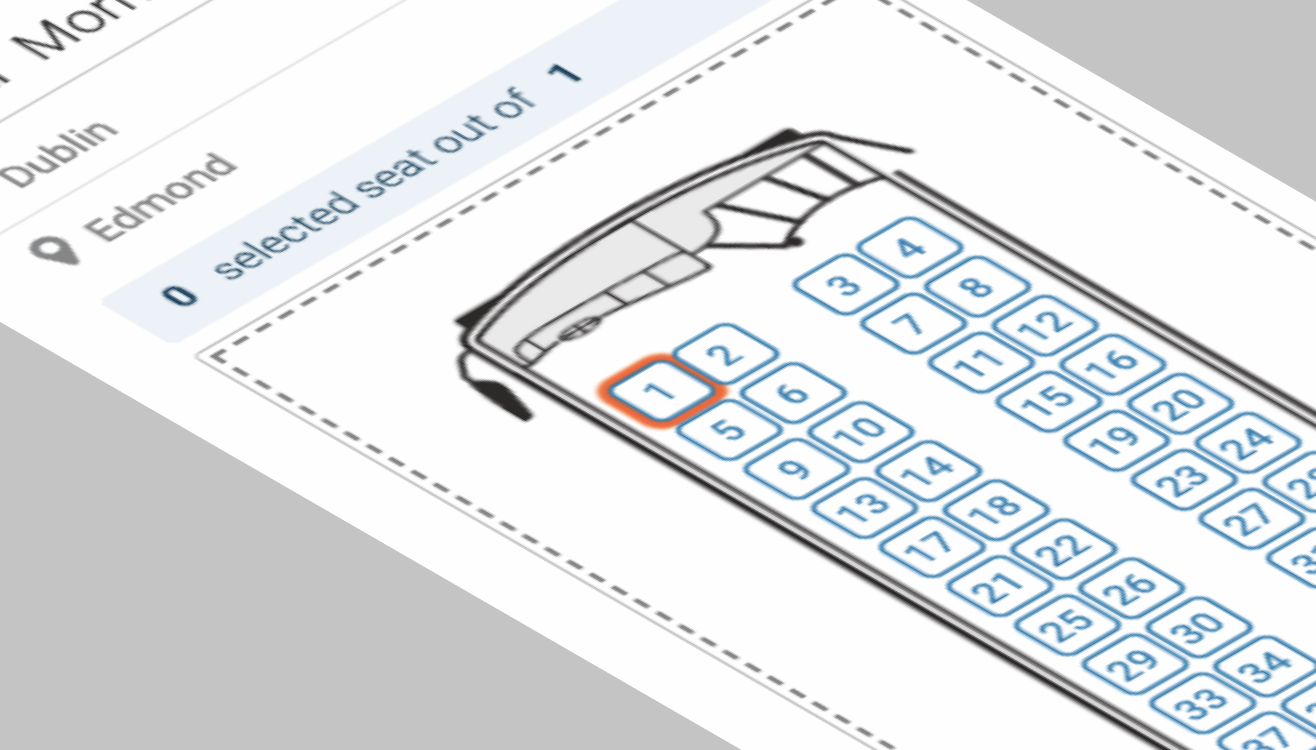 Seatmap Flows
Integrate seatmaps to your booking flow; select seats in an interactive map.
Customize the seatmap layout and background image
Identify reserved seats, blocked seats and wheelchair accessible seating
Quickly re-accommodate passengers in irregular operations with Betterez Move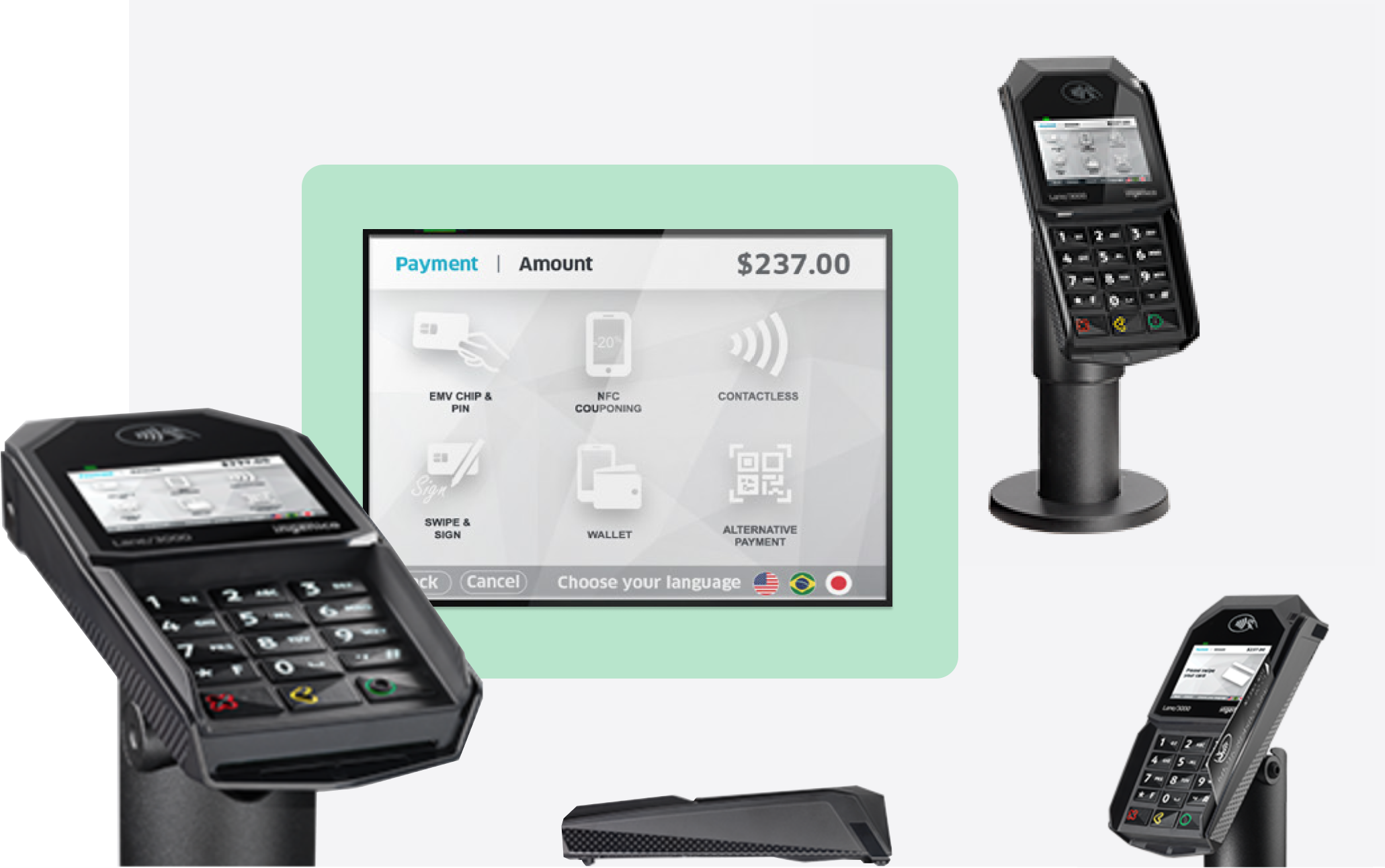 Point of Sale
Combine payment acceptance and customer interaction services to drive sales.
Contactless payments optimized for multi lane check outs with large number of payment options.
Standard and touch display options for swipe, tap, chip, chip and pin options.
Faster transaction flow and seamless payment experience.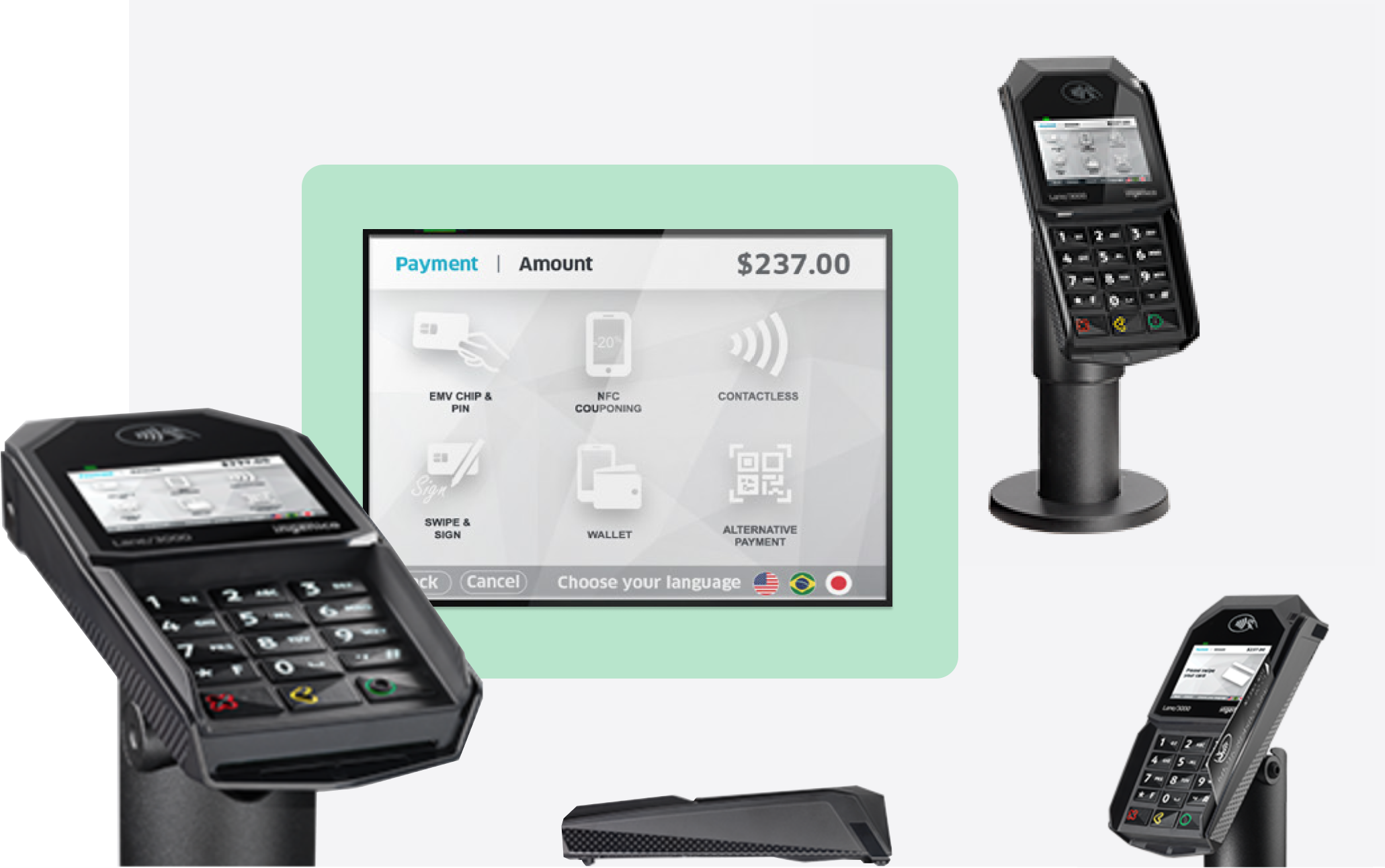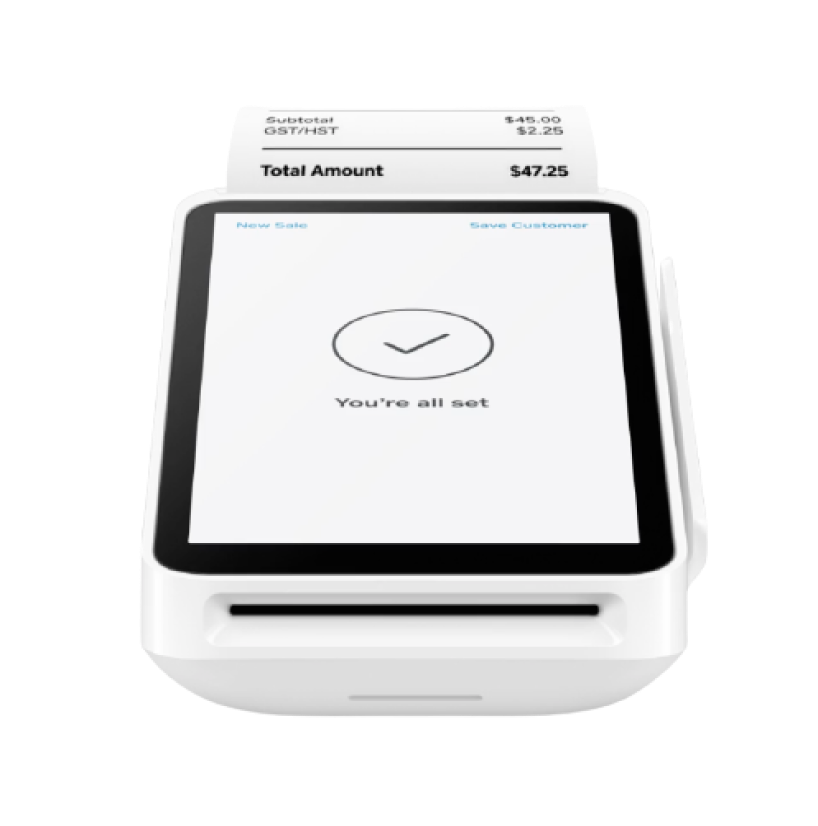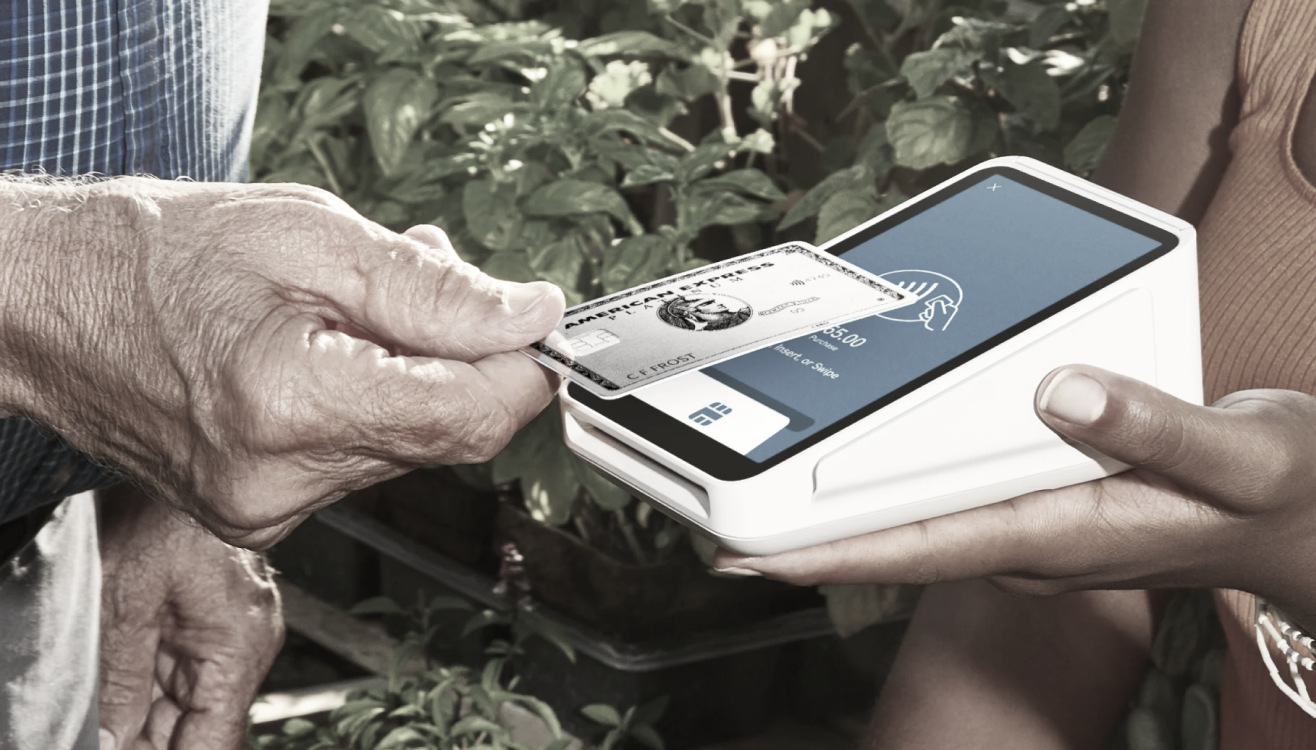 Contactless Payments
Take payments with less contact and more flexibility
Contactless debit and credit cards, Apple and Google Pay
Go cordless and take payments anywhere
Intuitively designed, easy to use
Fully integrated with Driver application and Trip Summaries
Integrated receipt printer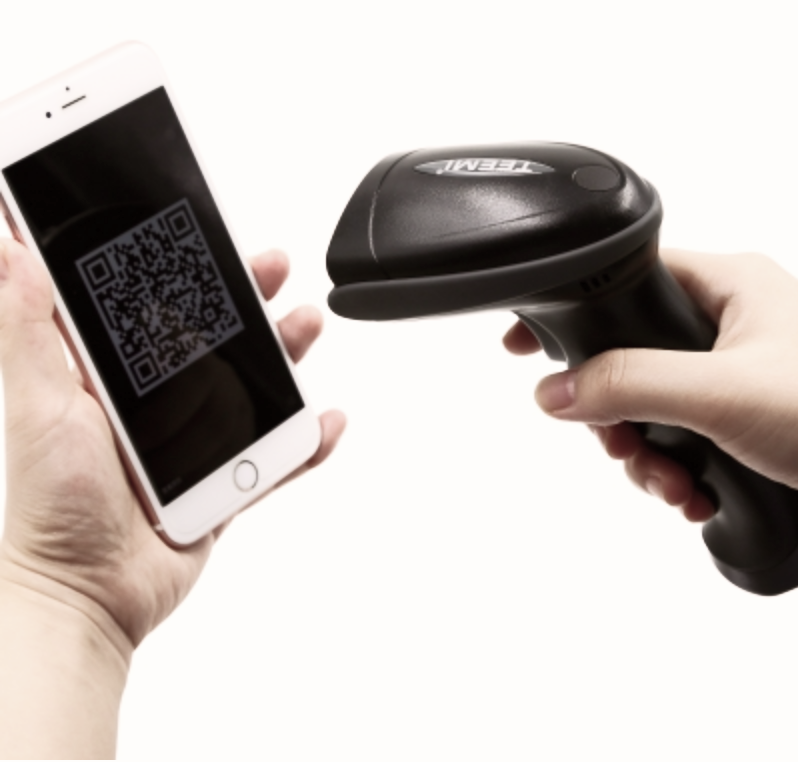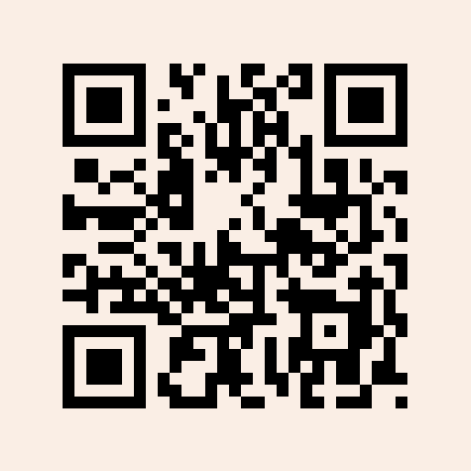 Scanning and NFC
Contactless redemptions for your passengers and driver. Betterez scanning app unlocks a fast and secure redemption for your boarding process.
Security controls to ensure the correct ticket for the boarding trip
Fast NFC tap or QR code scan for seamless passenger boarding experience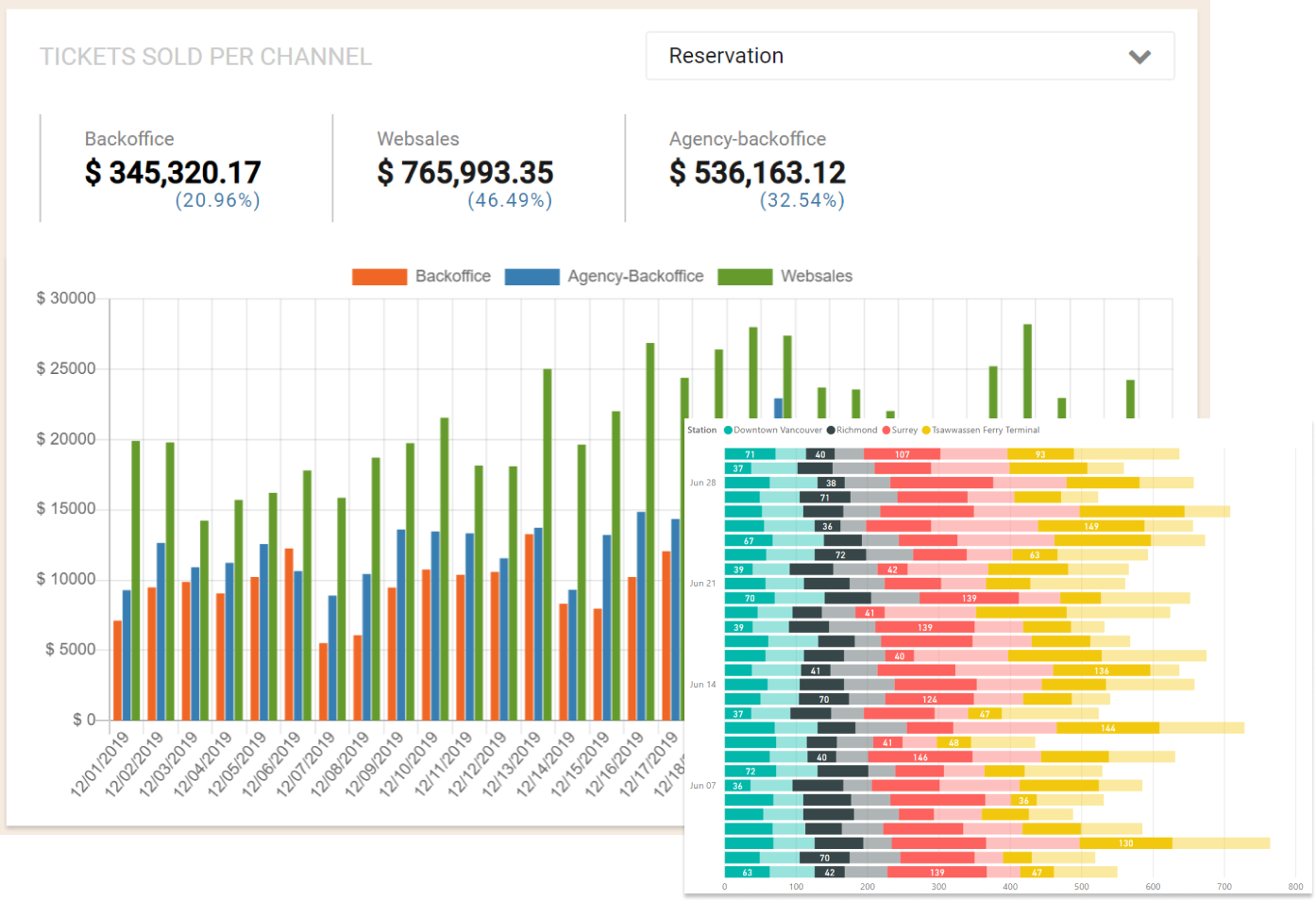 Dashboard and Reporting
Make informed management decisions driven by comprehensive data on your ridership.
Export and customize views on your data
Standardized reconciliation process
Out of box reports and filters to read your data and manage reconciliations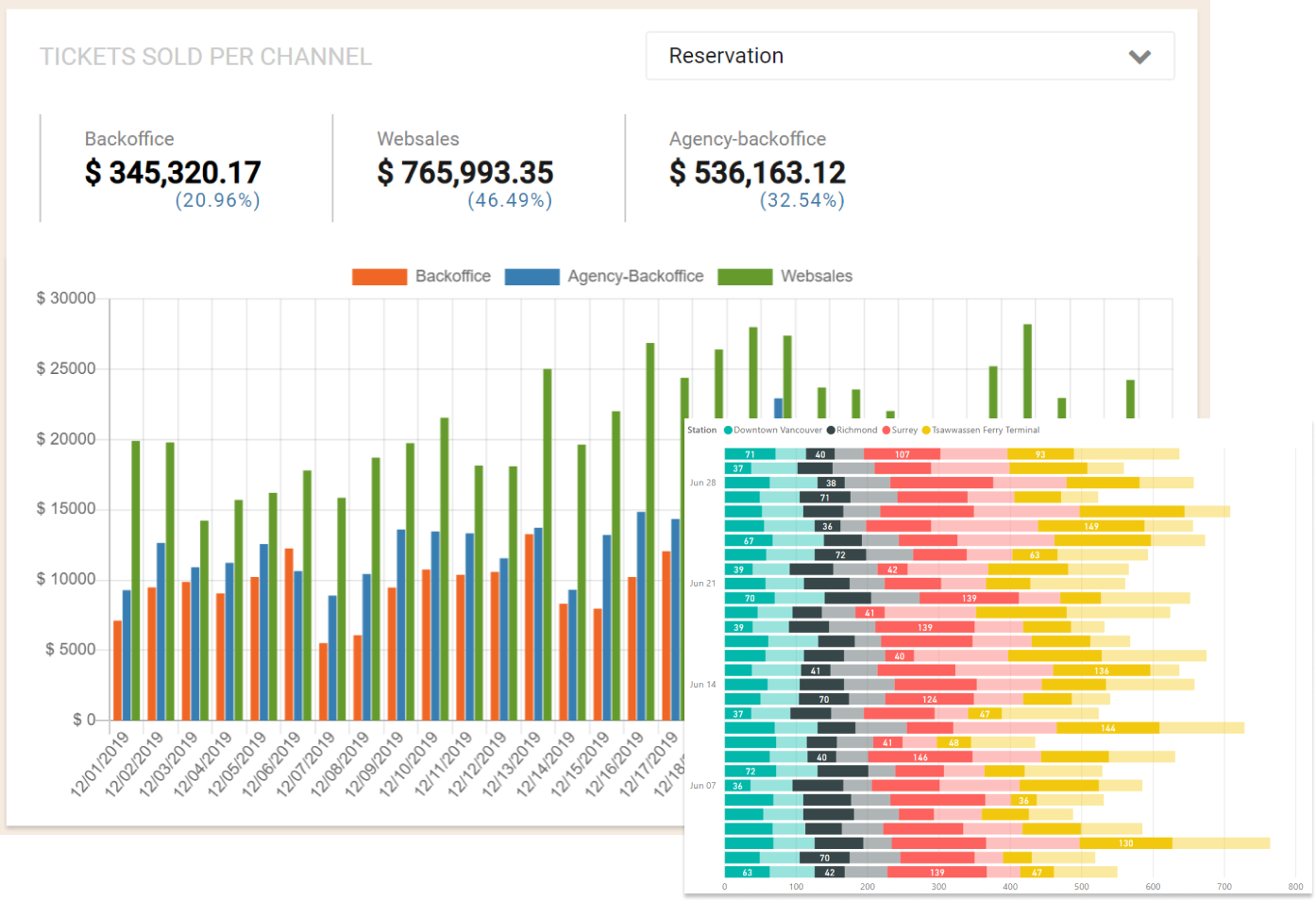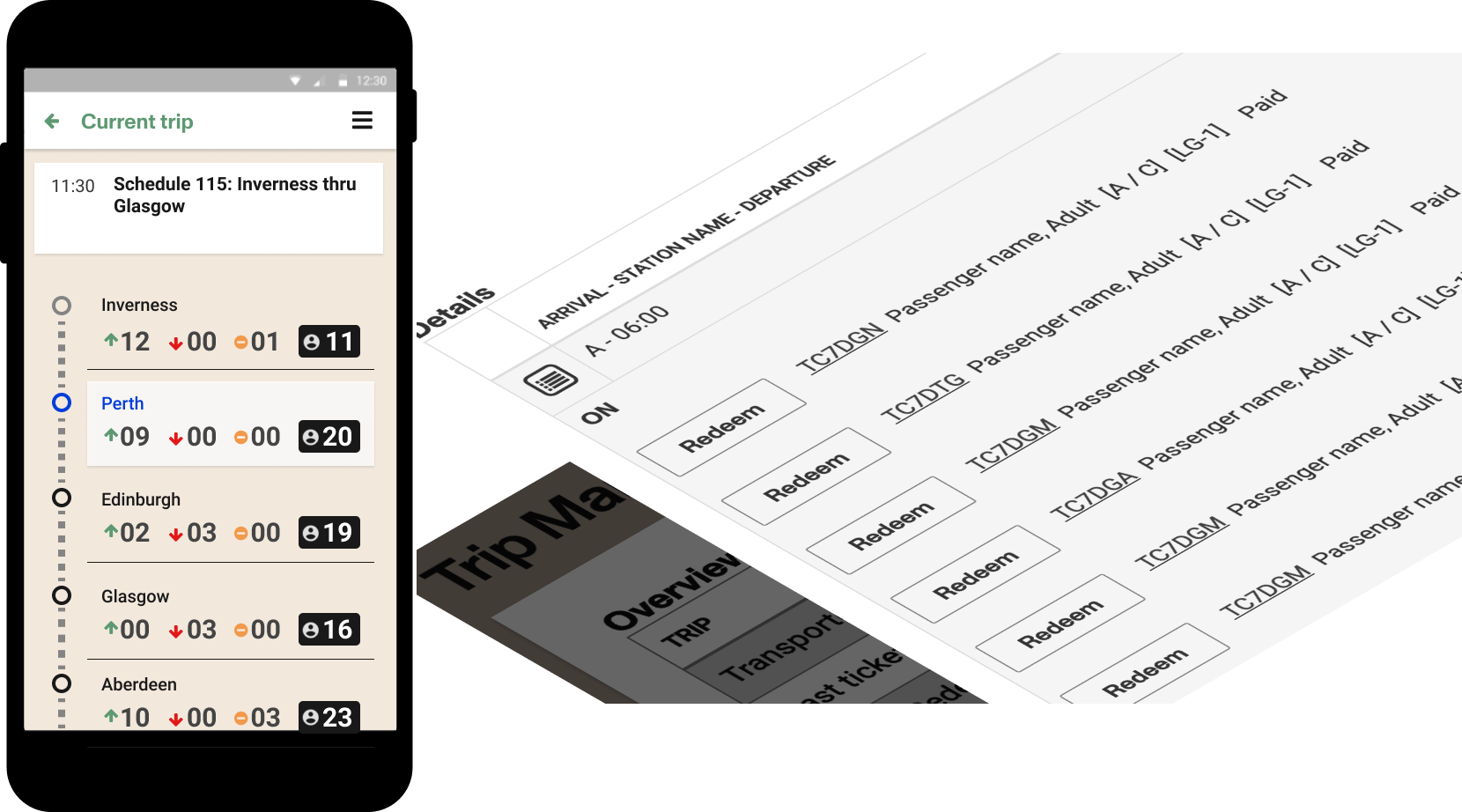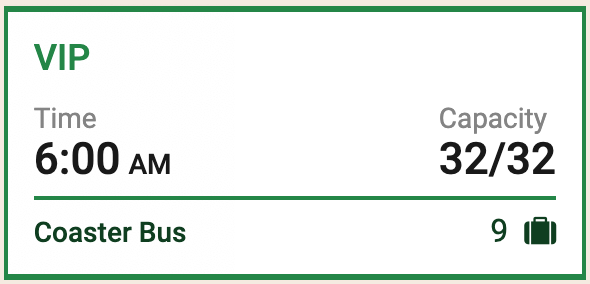 Manifests
Use Betterez digital manifests to track bookings and redemptions in real-time.
Stop by stop passenger boarding / disembarking
See passenger info, ticket number and special requests
Driver friendly UI
Send email notifications to passenger in on changes to scheduled service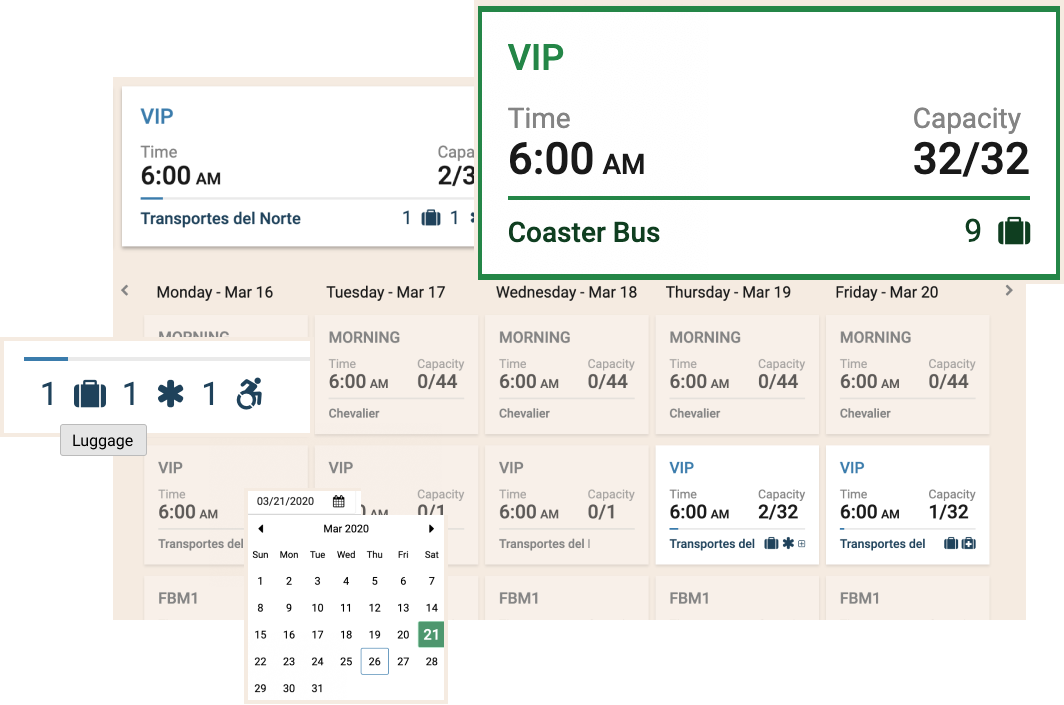 5 Day Outlook
Fast and effective view of scheduled trips; proactive management of capacity and manifests.
Quickly filter and monitor specific departing trips
Helpful visualizations to track trip capacity and manifest details
Capture revenue opportunities with on the fly capacity updates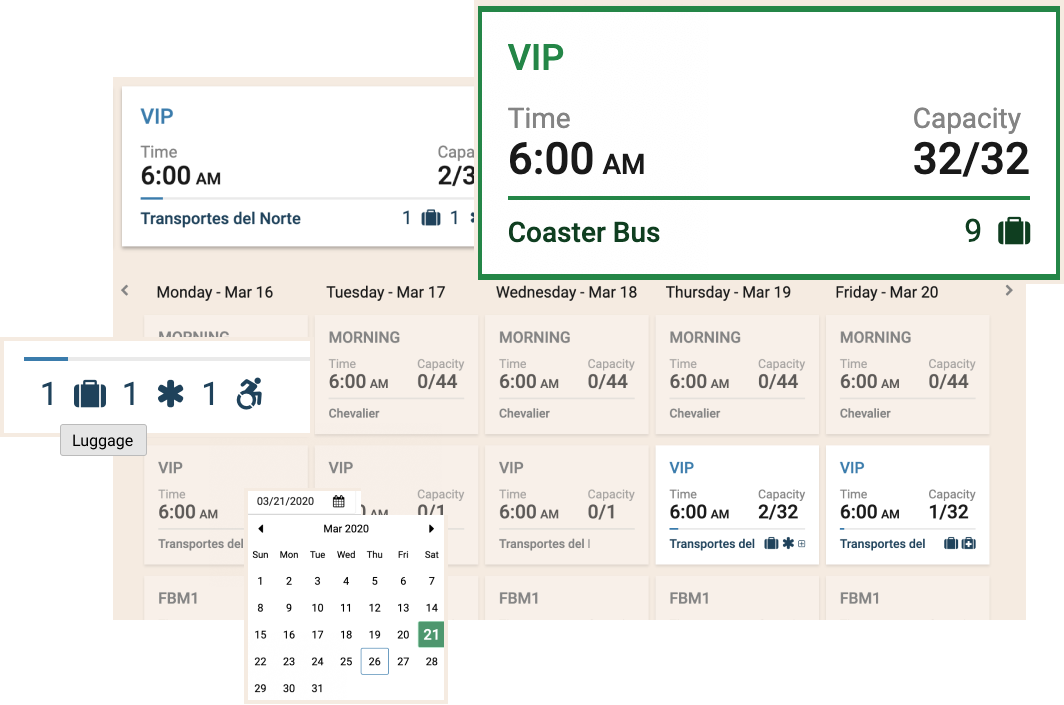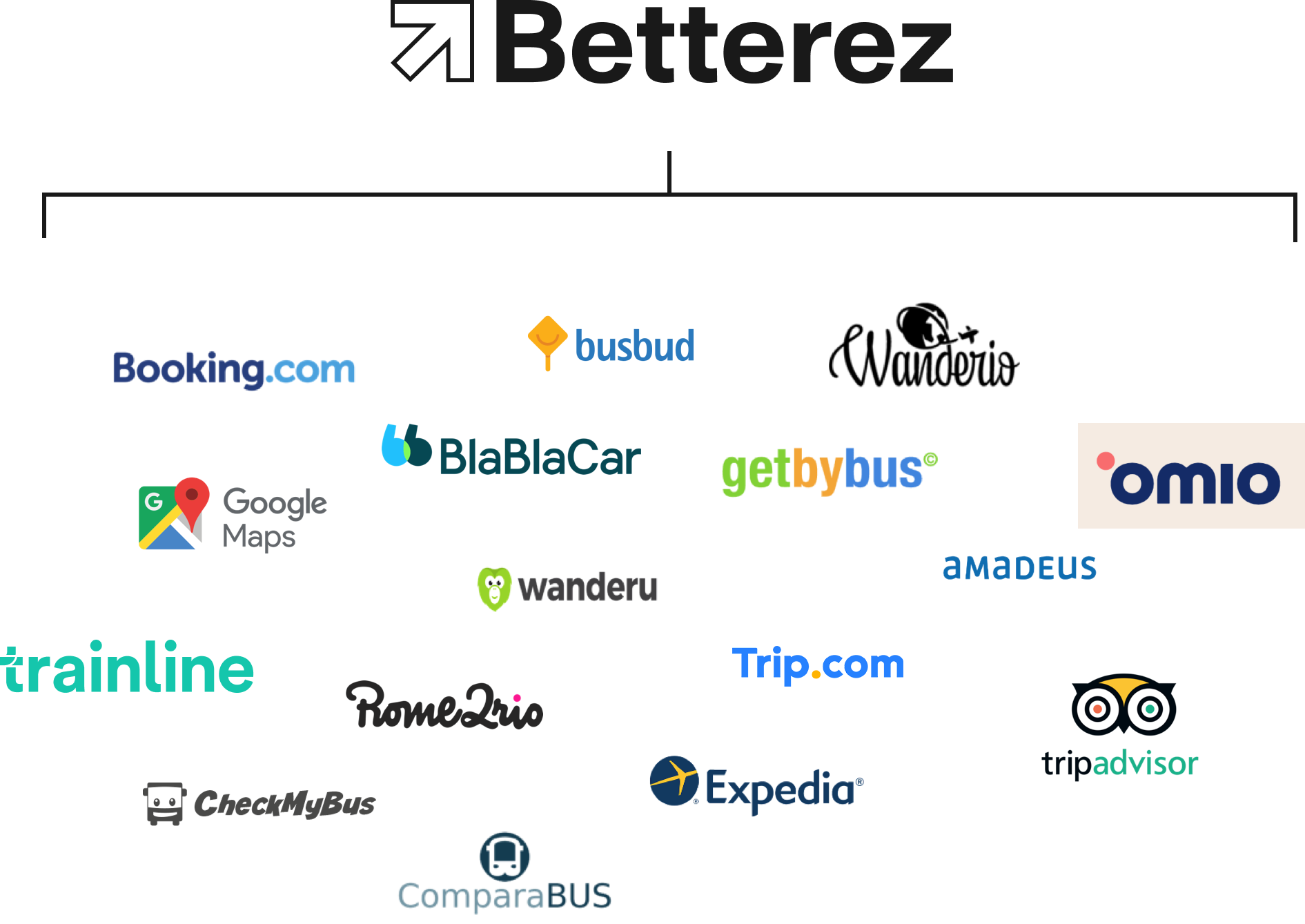 Distribution Network
Share your inventory across OTAs, resellers, travel agents and more. We facilitate sales across multiple channels, in one Betterez platform.
Betterez Distribution services connects you to 30+ OTAs
Manage hundreds of 3rd party network profiles, each with a unique portal to sell your products
Tailor payment methods and product access for each network profile you create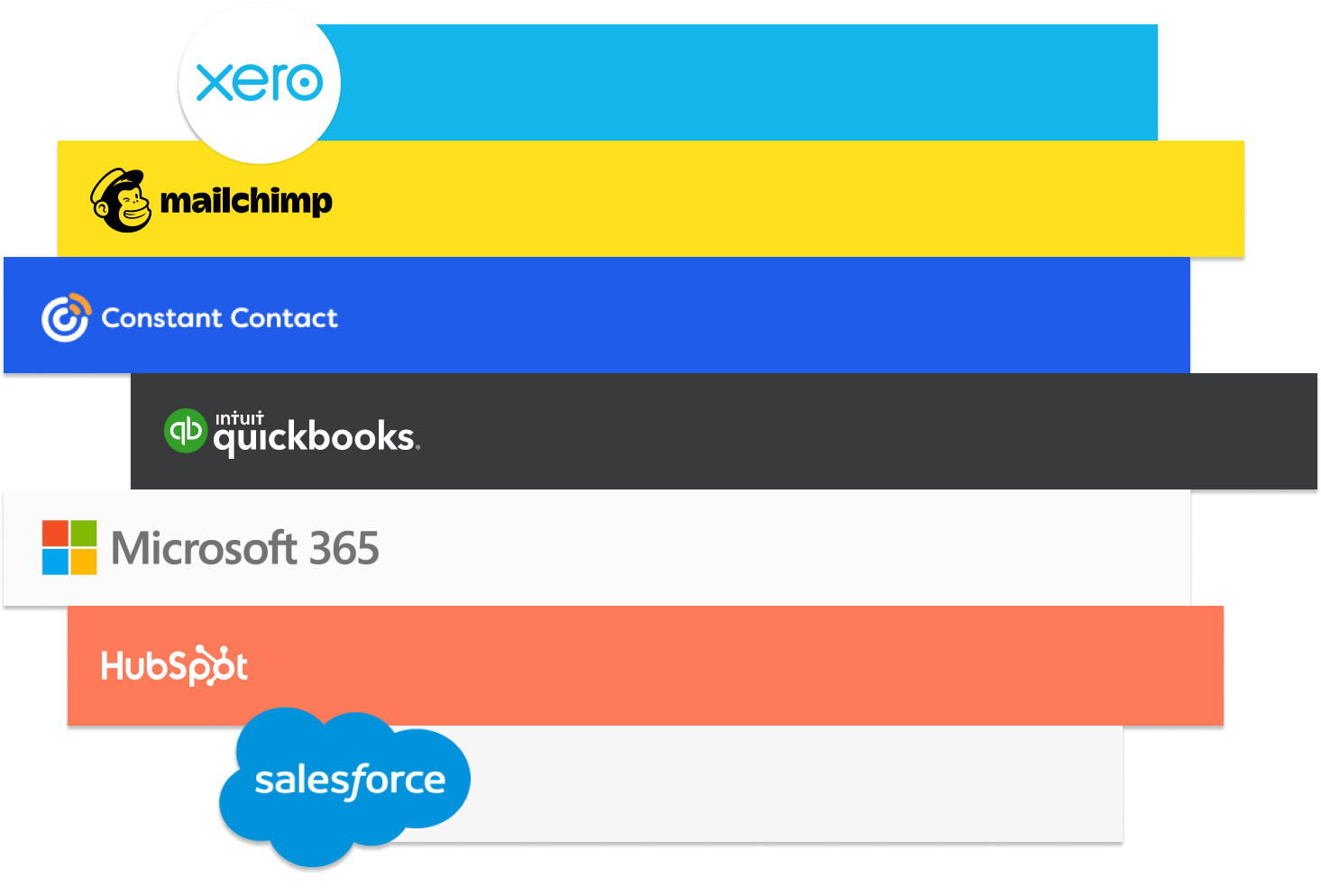 Integration feeds
Publish real time data feeds securely to a URL; available for ALL Betterez content.
Finance feeds - Integrate to your finance system of choice; get P&L entries, invoice partners, bill agencies, and more.
CRM feeds - Send your CRM system customer metrics on frequency, recency, and monetary value of each customer.
eMarketing feeds - Send travel and purchase data to enable workflows and targeted communications with your customers.
Payment feeds - Combine payment feeds and Betterez APIs to enable worfklows and payment integrations to other reservation systems, other industries, payment terminals, selling partners, and more.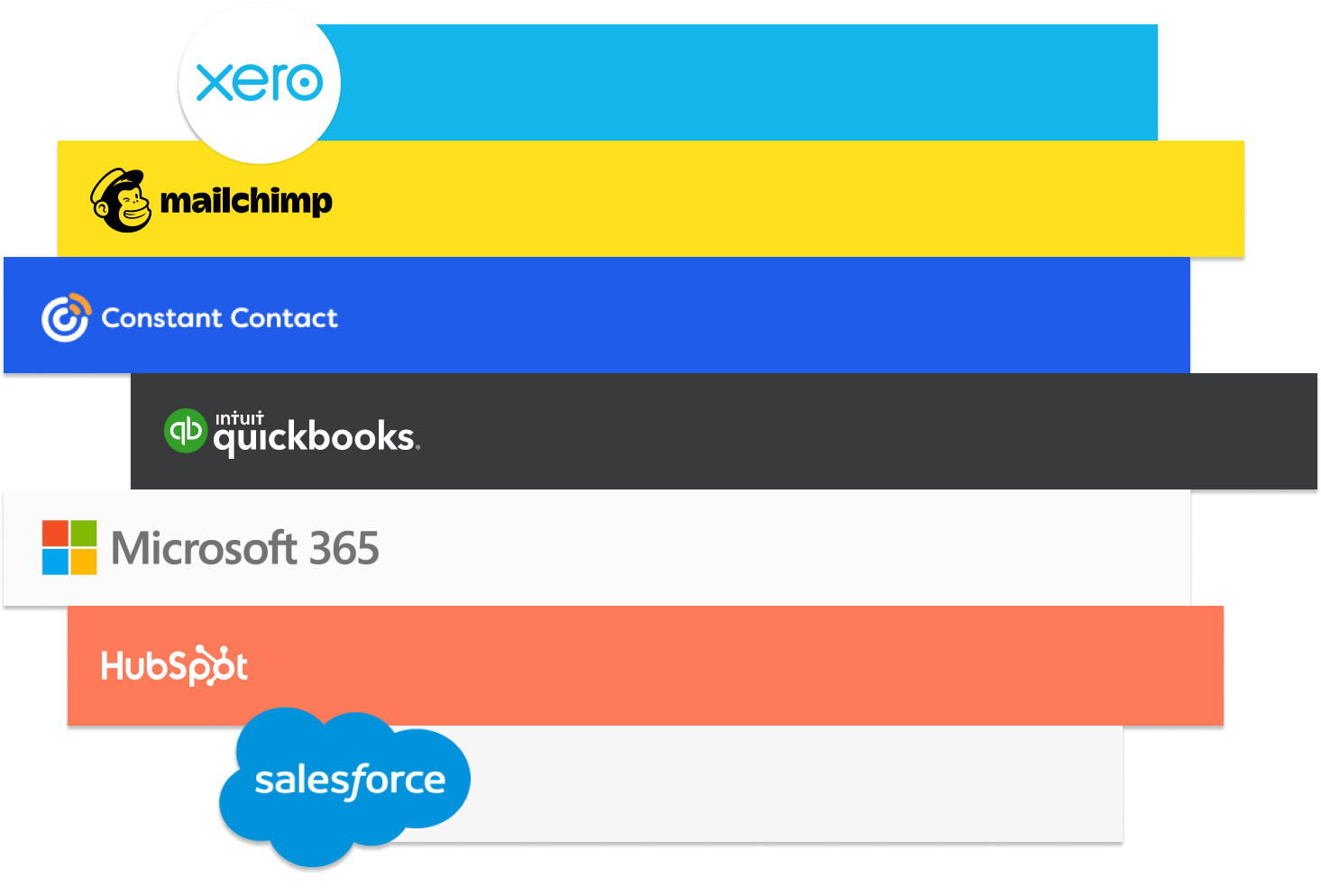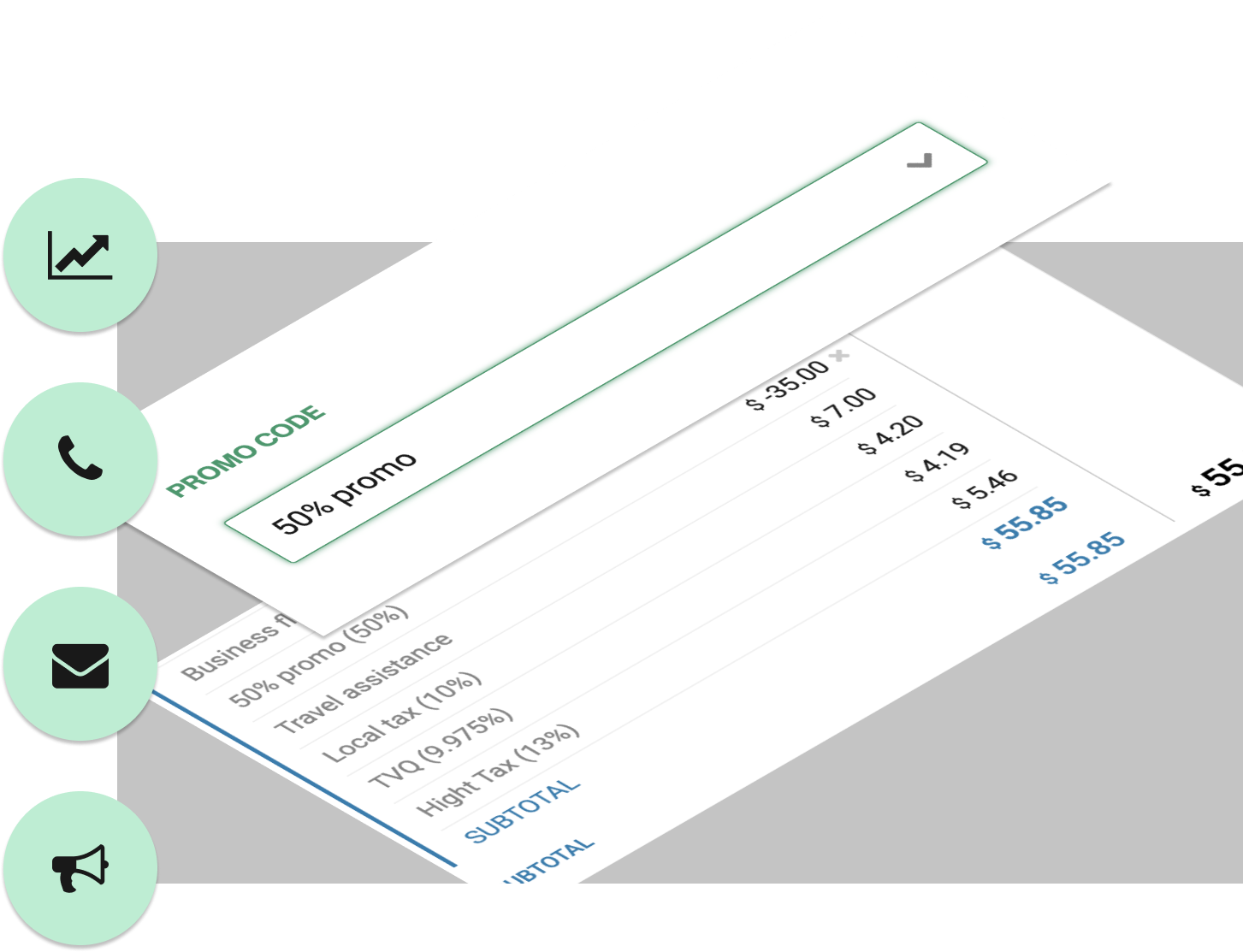 Marketing
The Betterez platform powers multiple promotions at any given time to help you attract and retain customers.
Promote specific Trips, times of day, day of week, time of year, fare classes, fare types, products, and much more with a powerful promotional campaign engine
Loyalty module to reward frequent travelers
Leverage Betterez CRM Lite to track and view recency, frequency, and monetary information for your top value customers, all while adhering to privacy policies and procedures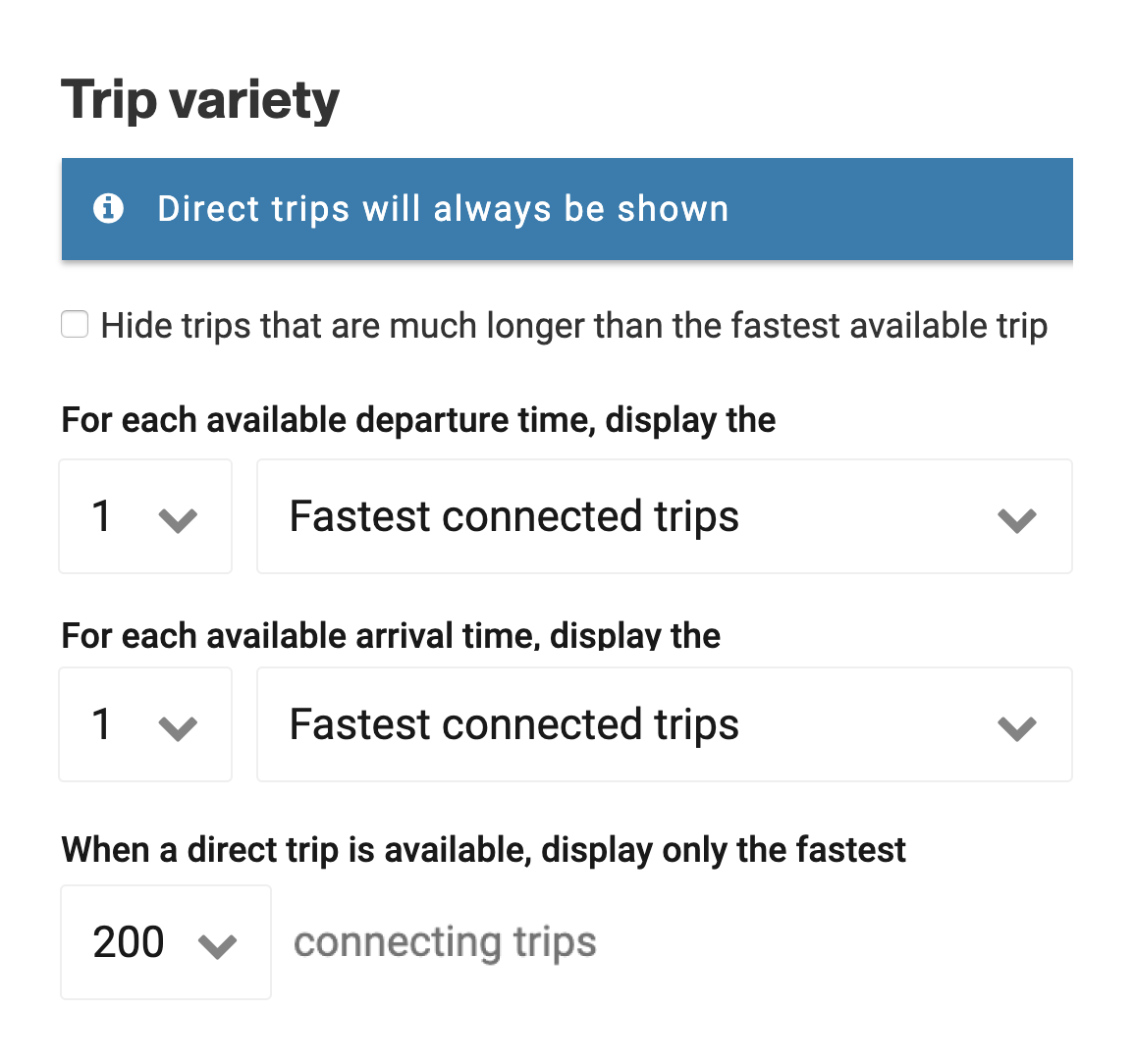 Connections
Leverage our advanced network logic to connect your bus routes, multiple brands or operating companies. Optimize routing with customizable wait times, fastest routes, fewest connections and more in an easy to use interface.
Connect services in one seamless environment
Simplified interface
Optimized Routing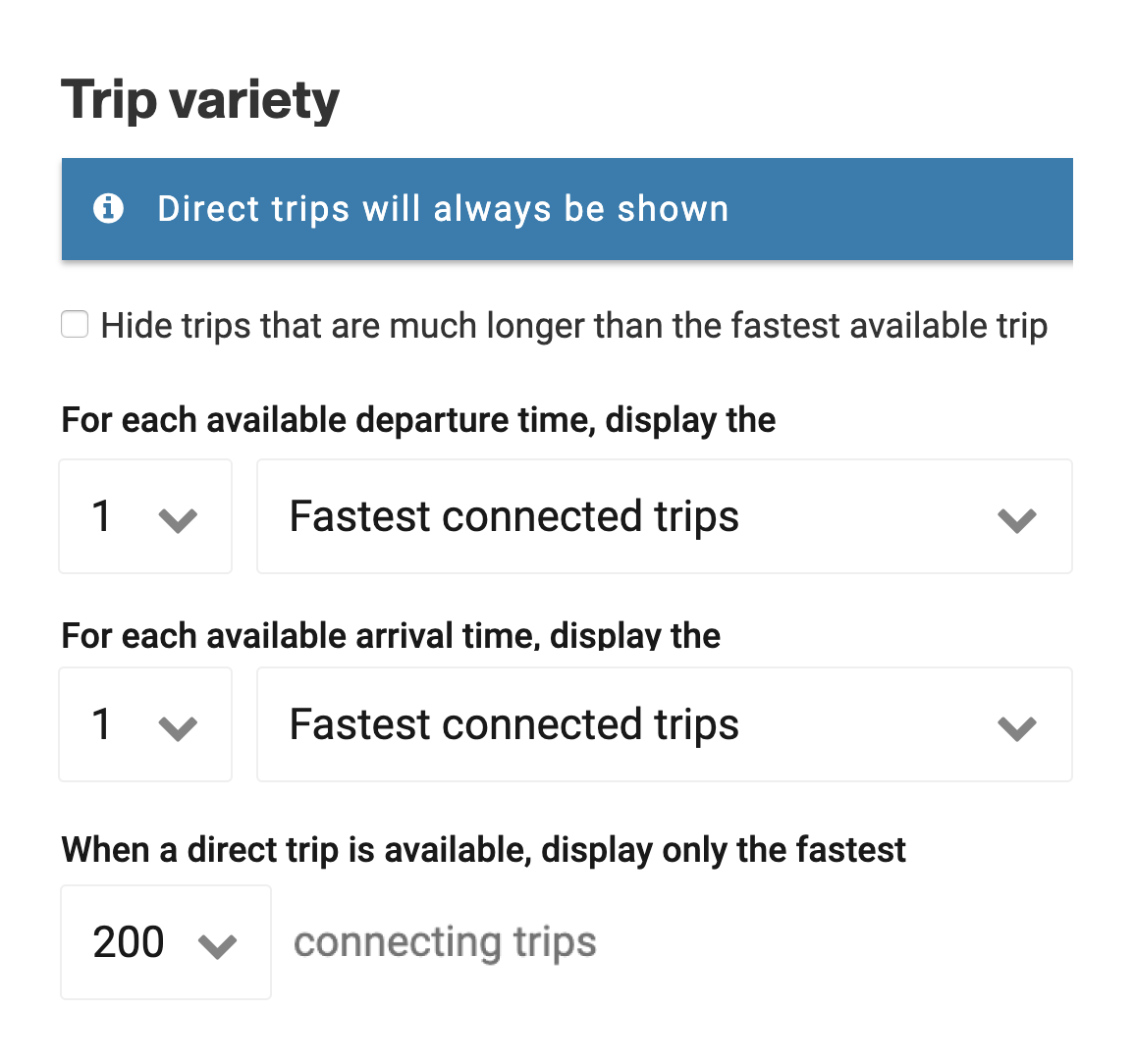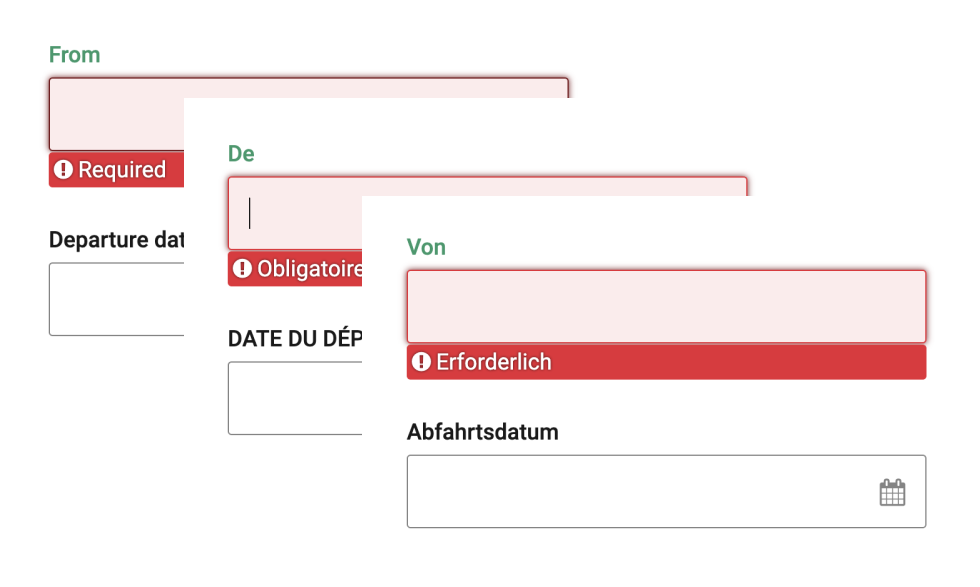 Localization
Multilingual booking supported.
Designed with global users in mind.
Control the localization process and go to market faster.
Support English, Spanish, French, German, Dutch and more.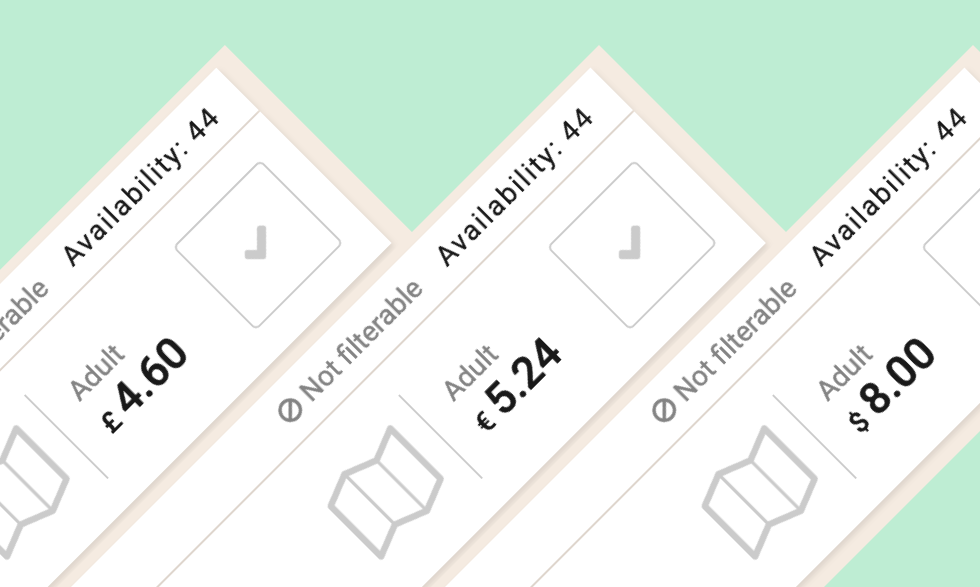 Multi Currency
Provide passengers the option to pay in the currencies you support.
Manage your buy and sell exchange rate in Betterez
Customer selection of currency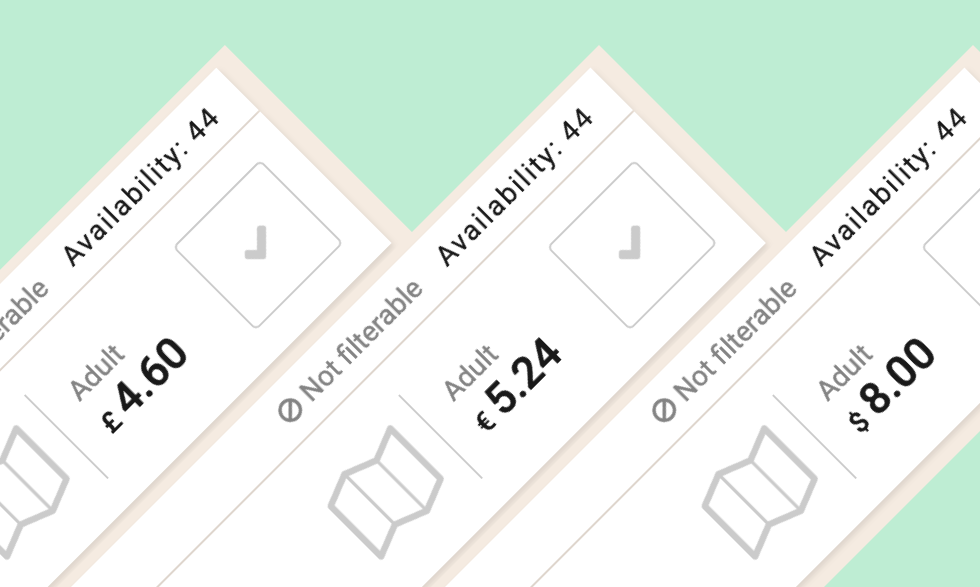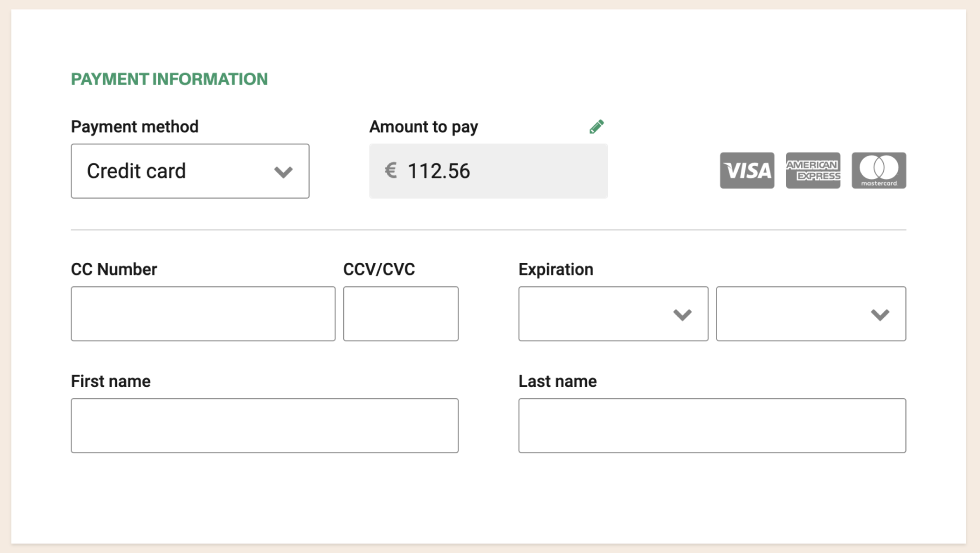 Payment Methods
More ways for your customers to pay for services, whether they are one-time passengers, corporate accounts, travel agencies and more.
Provide unique pay on account profiles for corporate clients and wholesalers
Accept cash, credit, vouchers and loyalty points from passengers
Create your own custom payments that suit your clientele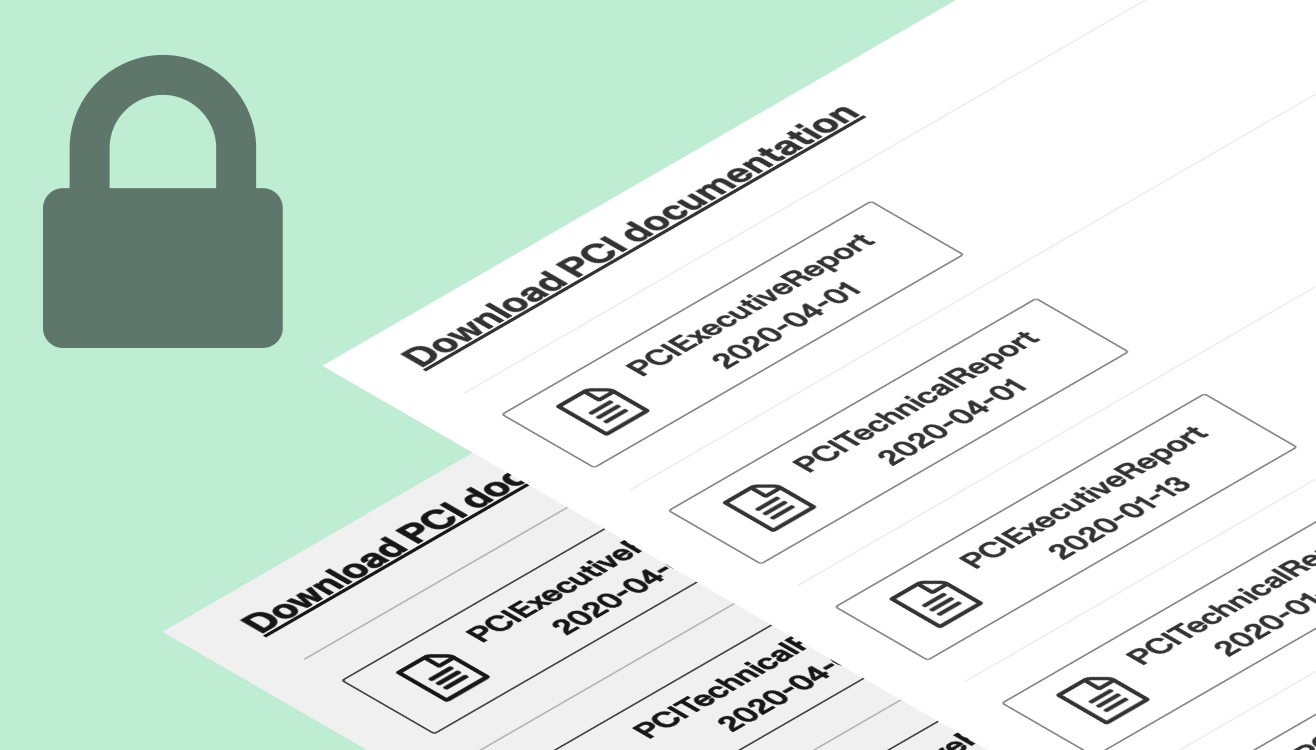 Security and Privacy
Betterez adheres to security and privacy best practices in partnership with AWS and 3rd party Security Consultants.
Betterez is PCI certified, and is certified under the US Privacy Trust program for GDPR
Configure your Betterez environment by user roles and access privileges
Set up Trusted Machines for login authorization and pull in app reports on PCI compliance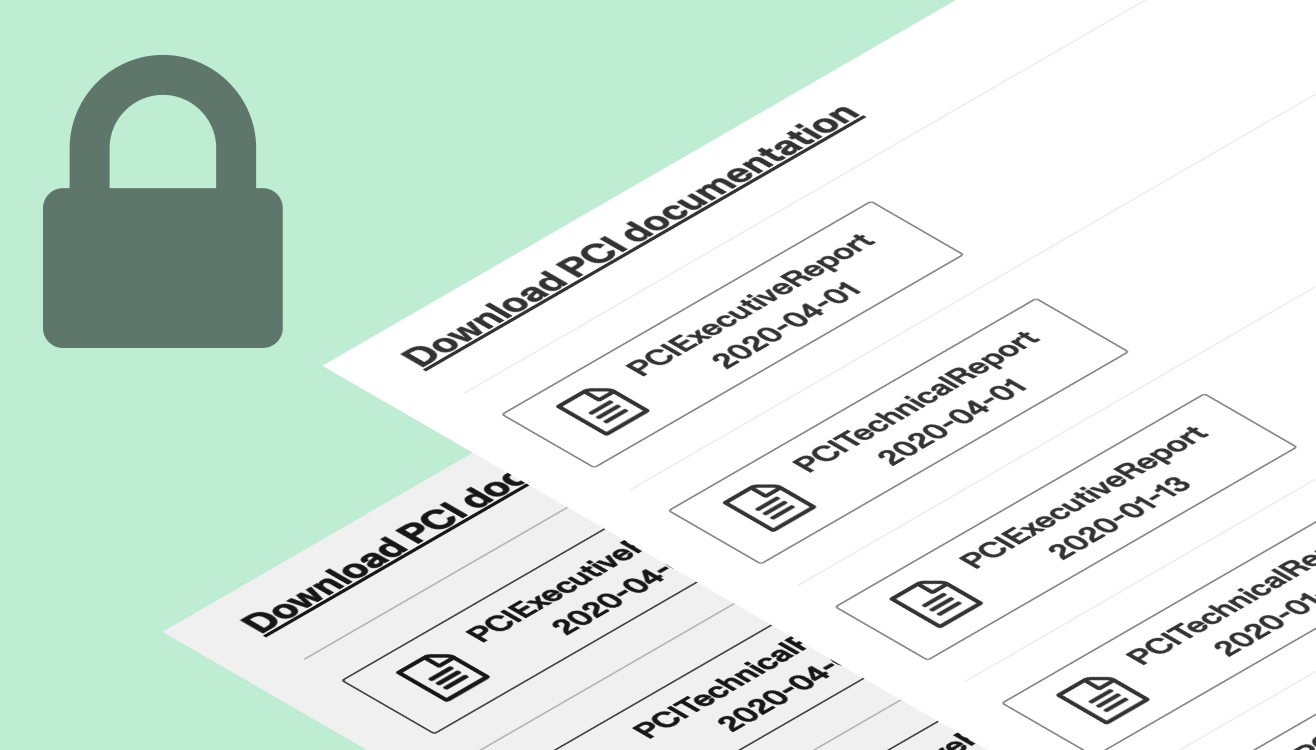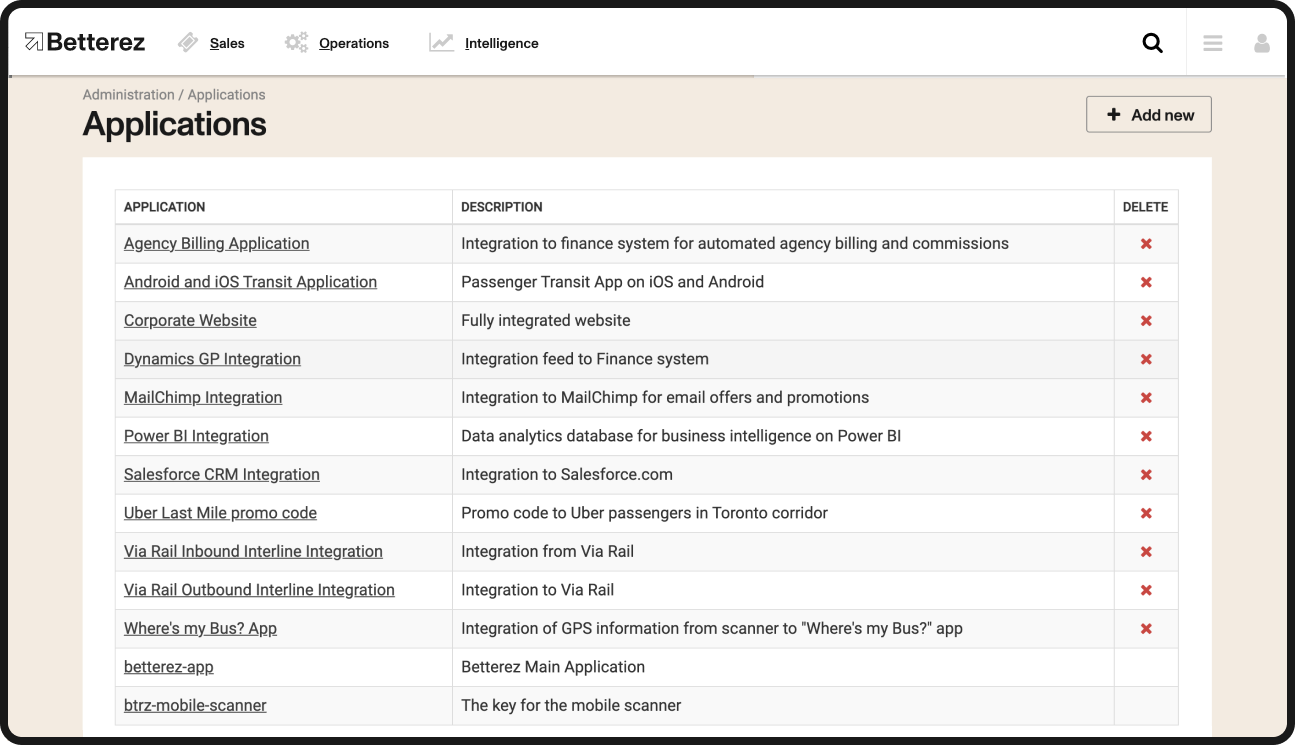 External Applications
Take control of your enterprise by creating applications on top of the Betterez Platform
Generate private and public keys for each application to ensure security
Create settings in JSON for an external applciation to consume
Create applications and integrations for Finance, Marketing, Sales, Hardware, Consumer Apps, and much more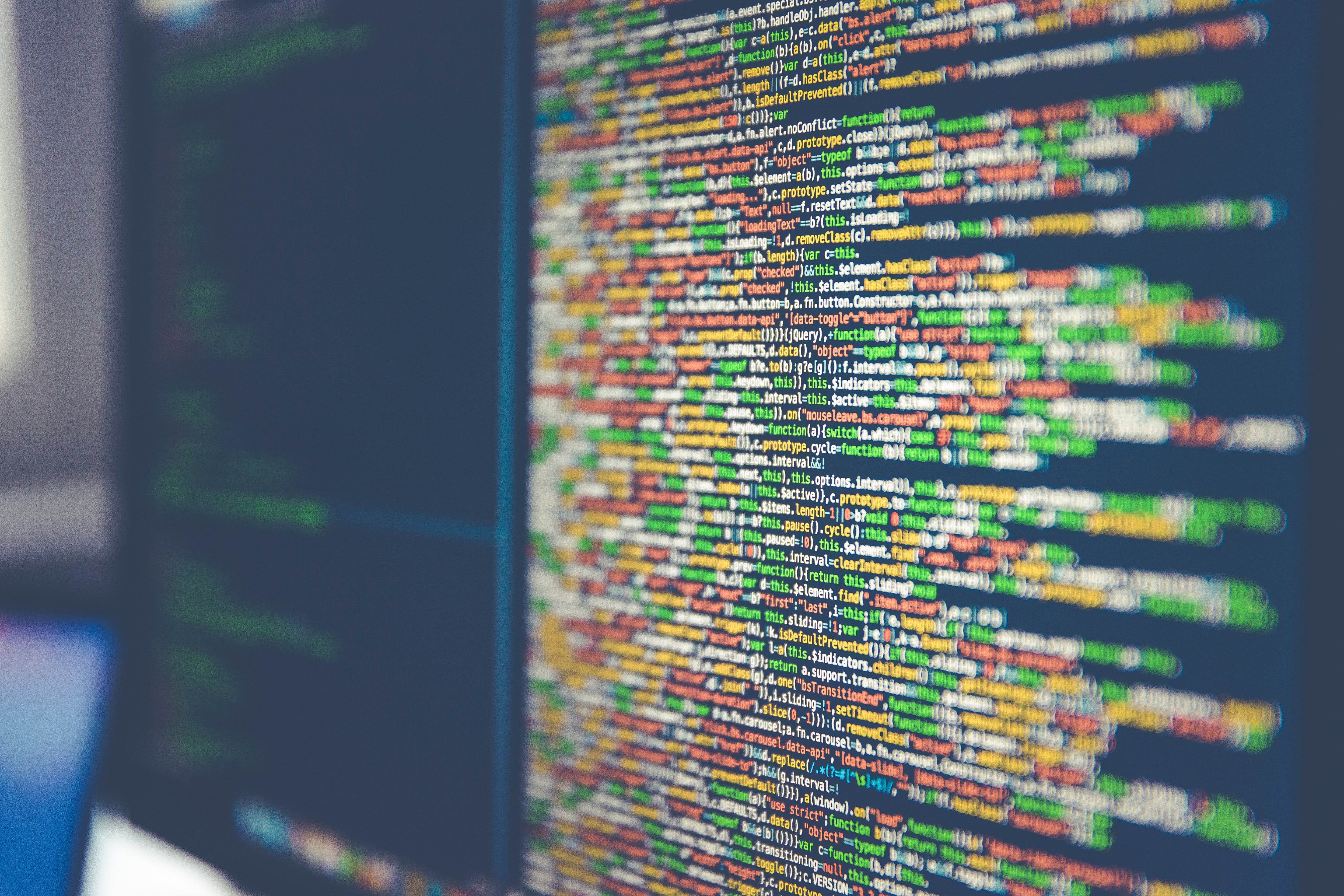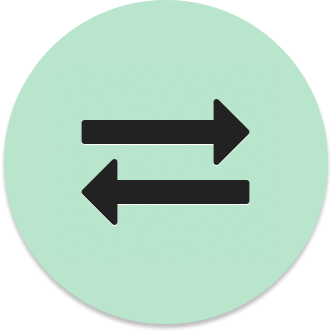 Migration Tools
Work with Betterez to securly move data to and from your account.
Automatically bring in schedules, stations, routes, tickets, prices, and more.
Reduce your data migration project cost and risks.
Designed for migrations ranging from the smallest set of files to a large scale enterprise migration.